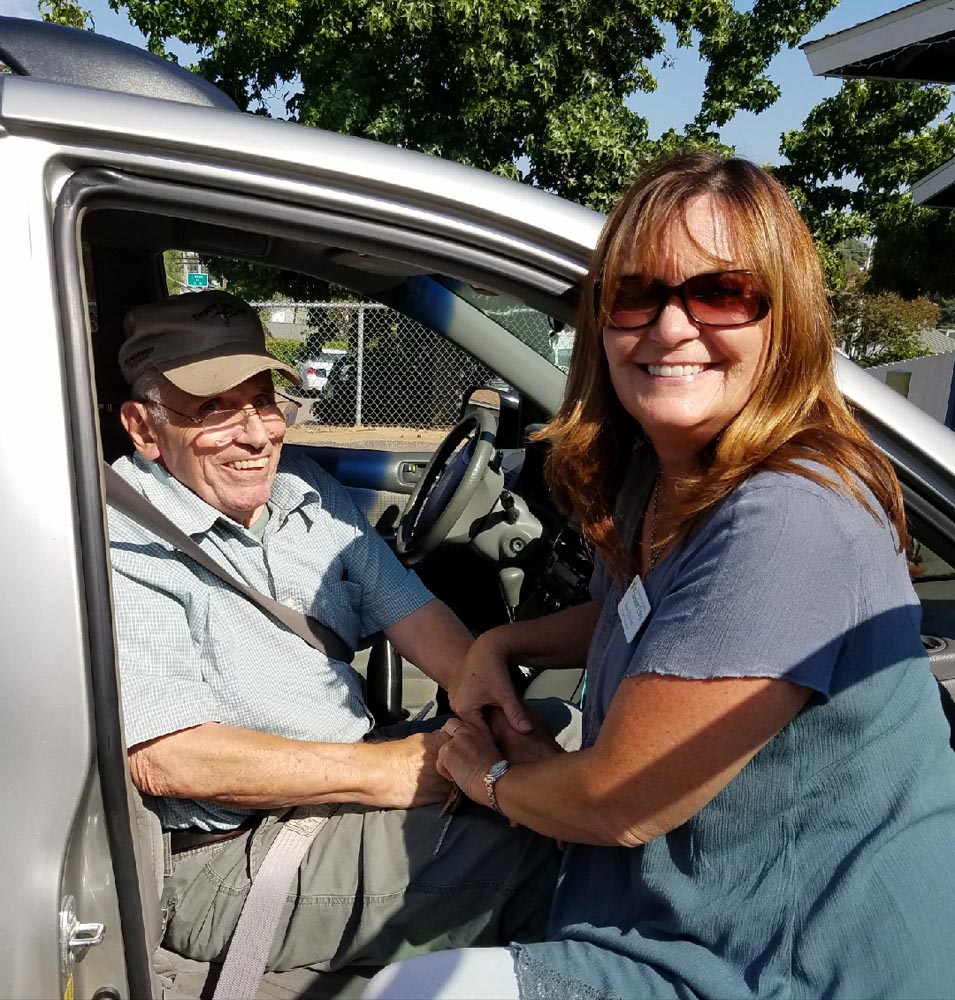 The Foundation For Senior Care
The Foundation for Senior Care is a non-profit, charitable organization located in the heart of Fallbrook, CA. Established in 1979, we are committed to providing services that help seniors maintain both physical and mental wellbeing, live independently, and age with dignity.
We provide transportation, grocery delivery, referrals and support advocacy for a broad range of senior needs, recovery support from hospital-to-home, community education focused on senior issues, and an Adult Day Care Center for adults, of any age, with disabilities.
On any day, seniors who need help can get a ride to the doctor, borrow a much-needed wheelchair, receive assistance navigating medical paperwork, schedule a home safety assessment, or attend a workshop on online banking.
Our Adult Day Care Center is a trusted and safe place where our guests can experience caregiving, companionship, and engaging activities – while at the same time, their family and other caregivers can get some much-needed respite.
The Foundation for Senior Care is privileged to help the seniors, and adults with disabilities, in our community receive the services, compassion, and respect they deserve.
---
Are You In Our Service Area?
Every year,
The Foundation for Senior Care...
seniors with referrals
and hands-on support
full days of adult
caregiving
Testimonials
Hear What Our Clients, Volunteers, And Supporters Have To Say
---
I love the Foundation for Senior Care. When my husband Jack is at the Adult Day Care Center, I know that he is safe and active and having a good day . . . and I get the time I so much need to take care of myself and the rest of our life.
---
Diana S.
Adult Day Care Center
---
The transportation provided for seniors who can no longer drive has been a lifesaver for me. I can get food, go to the doctor, and get a haircut – all without asking or bothering my friends. Fallbrook is truly blessed to have such a wonderful organization.
---
---
The Foundation for Senior Care Support Advocates helped my mom to get qualified for MediCal, and when she could no longer be on her own, they helped me get her admitted into Skilled Nursing.  They were so helpful and supportive, and I will always remember and appreciate that.
---
Laura S.
Referral and Support Advocacy